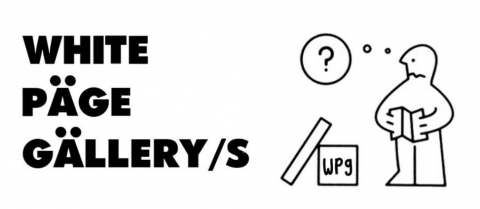 White Page Gallery/s is a decentralized and distributed art network born in June 2019: it is an online network for artistic sharing composed of artists, curators, academies, festivals and cultural operators who host independently on their website and without the aim of profit art projects made and curated by others.

The White Page Gallery/s are a distributed community and network made of independent online galleries in the format of web page hosted on the websites of artists, curators, academies, festivals and other art and cultural operators and aficionados. The White Page Gallery is a concept happening every time someone or a group of people opens a WPG on their/her/his website dedicating a web page to others's exhibitions and art projects. The White Page Gallery happens every time a connection and a collaboration are established between a host and a guest. The WPG's host offers a space and the setting up. The WPG's guests offer the contents. Every host of the WPG has their/her/his own rules for their own gallery.
Altered_Data's WPG is an open space for counter narratives and experimental works. Open to all sorts of proposals, everyone has an unique voice, If you are an artists or a curator or both and you would like to exhibit your projects outside your own space, you are more than welcome to use this space. Proposals are free but acceptance is not mandatory, of course.
WHITE PAGE GALLERY/S IS ONLINE AT HTTP://WWW.WHITEPAGEGALLERY.NETWORK