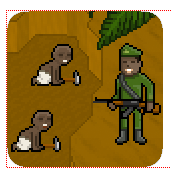 Play Phone Story
Phone Story is an educational game about the dark side of your favorite smart phone. Follow your phone's journey around the world and fight the market forces in a spiral of planned obsolescence.
Play other games by Molleindustria
Molleindustria aims to reappropriate video games as a popular form of mass communication. Our objective is to investigate the persuasive potentials of the medium by subverting mainstream video gaming clichè (and possibly have fun in the process).